Homemade Poison Ivy Cure
Leaves of three, leave them be! That's the old saying to help you identify Poison Ivy and stay away it. Well, even though I wasn't searching for it, it found me! (Ugh!)
I don't know about you but Poison Ivy is definitely not my friend. The last time I had it was when we were doing major yard work a few years ago. It spread so bad that I ended up having to go to the doctor to get rid of it. Once it finds its way into my blood stream it starts multiplying and popping up all over the place. Definitely not fun!
A few weeks ago I found myself with a spot of poison ivy. (I think I got it when I was mowing the grass because I've since learned where it is in our yard.) And, once again, it started multiplying. After a few days of itching (and not wanting to go to the doctor) I decided to try to find a homemade Poison Ivy cure. And whatdya know I found one on Pinterest that's super simple and uses ingredients that most of us already have in our home!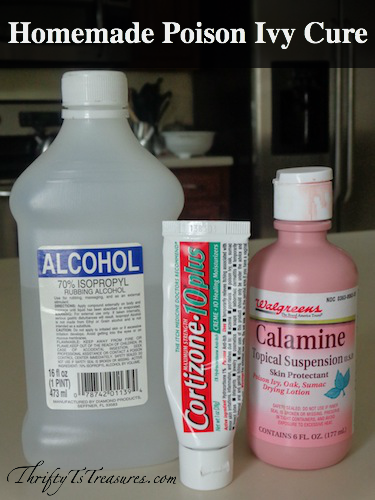 Homemade Poison Ivy Cure
1 tbsp Rubbing Alcohol
1 tbsp Hydrocortisone Cream
1 tbsp Calamine Lotion
Mix ingredients together and apply to affected area. (I mixed mine together in a leftover lunchmeat container. It worked well because it had a lid too.)
I found that when I applied the cream with my fingers (instead of a tissue, etc) it worked a lot quicker!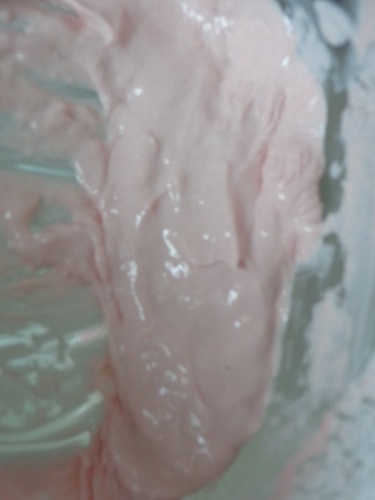 And here's the finished product. Once everything is mixed together it becomes nice and creamy.
This worked great and is so much better than having to go to the doctor and pay for medicine and a co-pay!
How do you cure Poison Ivy?
Thrifty T