If you're looking for healthy breakfast ideas then this 5-ingredient Chocolate Peanut Butter Banana Shake is for you. Not only is it quick and easy but it's also yummy and filing and is perfect on the go for work and school during the summer and even winter.
This smoothie is perfect whether you're into fitness and health or looking for smoothie recipes for the entire family. Kids can have fun getting out their blenders to make their morning protein shakes…and it tastes so sweet they don't even realize it's good for them! It's also perfect as fast and simple snacks for kids (of all ages).

I recently shared that making shakes for breakfast is one simple change we've made in our diet and daily routine. Trent's favorite is this Chocolate, Peanut Butter, Banana Shake, and I've been sending it with him to work every morning for the past month.
This guilt free shake is not only fabulous, but it's packed full of protein and energy (perfect for parents of a busy baby.)
I love that we're starting the day with a healthy breakfast! (Of course, it's perfect as a snack too!)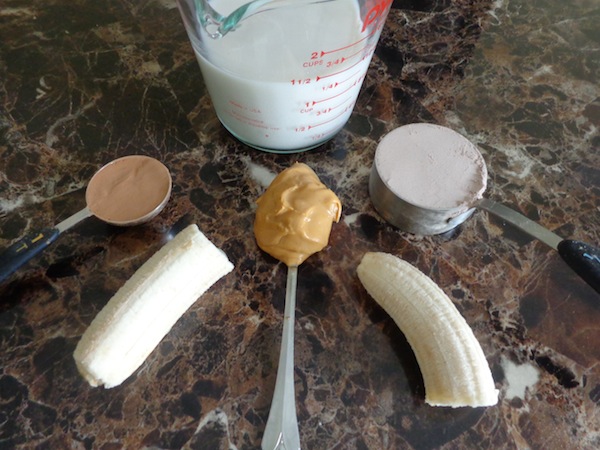 Chocolate, Peanut Butter, Banana Shake
1 1/2 cups Almond Milk (or your favorite milk)
1 frozen Banana
1/3 cup Complete Dutch Chocolate Shake Mix
1 tablespoon Cocoa
1 (heaping) tablespoon natural Peanut Butter
Place ingredients in your blender in the order listed and mix for 30 seconds, or until smooth.
*If you like your shake thicker, add less milk.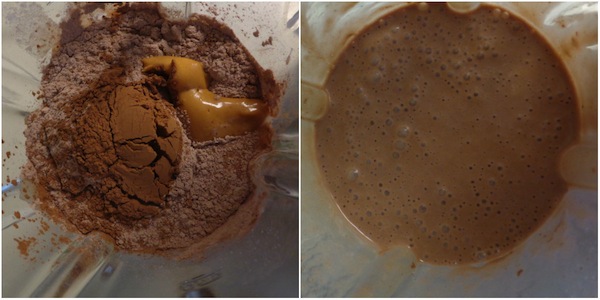 Why Complete Shake Mix?
Not only is the Complete shake mix oh so yummy, but I love that it's whole food nutrition. That means that each shake is packed with food – 14 superfoods to be exact.
The Complete shake mix is gluten-free, non-dairy, low glycemic, has no artificial preservatives, colors or additives, and has a seal of approval stating that what's on the nutrition label really is what's in the package and nothing else. (I don't know about you but that's great peace of mind for me!)
Oh yeah, did I mention that it's yummy?!?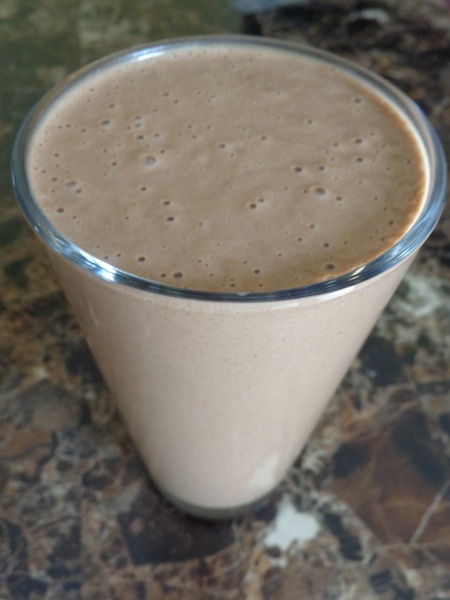 ---
L I N K S   O F   T H E   D A Y
Guilt-Free Strawberry Dreamsicle Shake
7 Effortless Ways To Get Healthier (Without Changing What You Eat)